Legend: Legacy of Dragons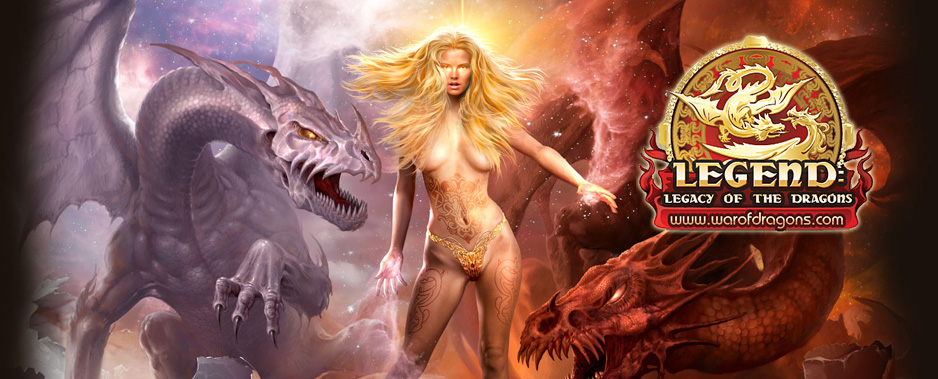 new combat
three types of PvP combat
three sorts of coins
Legend: Legacy of the Dragons it is a wonderful game world of fantasy. This is the Faeo world wit two dominated races: the Magmars and the Humans. They are fighting to each other since ages. So choose the side! You will swamp into the variety of armament, so you can choose everything you need. Prove yourself that you are the best warrior here. Use different elixirs and potions to get the purpose and grapple an enemy. Multitude choice of quests, puzzles, battles are waiting for you! You will communicate with other characters but also with NPC(Non-Player-Character) You will like the new system of battle, all sense are animated. So, enjoy the gameplay!
REVIEW BY DOUBLEGAMES.COM
Legend: Legacy of the Dragons is a 3-D fantasy game.
Play begins from creation of the character. It is necessary to think over all details
The game play is quite simple. Intuitive interface will help you to understand where to go and what you should do next.
While playing you will able to develop your character, after that you will have an opportunity to acquire even a "pet" which will make your life more interesting and also offer invaluable assistance in battle. Armament is powerful and strikes by its multiplicity.
An advantage of the game is new combat, it is fully animated. You wouldn't have to read anything. It will be enough to see how looks like your opponent to know which armament you need to use.
In the game still there are many additional options which diversify the gameplay: quests, battles..
Graphic landscapes will keen your eye by its diversity. Rich colors and representation of heroes is really professional!