FACEBOOK GAMES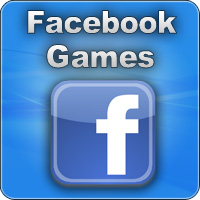 Facebook is a great step in game world. Now this is not 'just a mere' place of meeting with your relatives or friends but more. Today it offers a lot of interesting applications and exciting social games which you can play and enjoy absolutely for free! There are various social networks crowded with all sort and kind of Facebook applications and social games so it is rather hard to find exactly the right game for yourself. But our special section devoted to the best free Facebook games can save you from annoying surfing through the Internet looking for one or two good social games. There is a long Facebook list of the games to play including word games, shooting games, farm games, and simulation games, of course. We also do our best to provide you with links to FaceBook games walkthroughs, cheats, tips and tricks. Play game on Facebook against your friends on high score or share these Facebook games with them now!


ACTUAL OFFERS
Halloween Trouble
---
Expires in 1603350000
Chimeras: Cursed and Forgotten
---
Expires in 26 Oct 2020
FOLLOW US!
Premium Games