Battlestar Galactica Online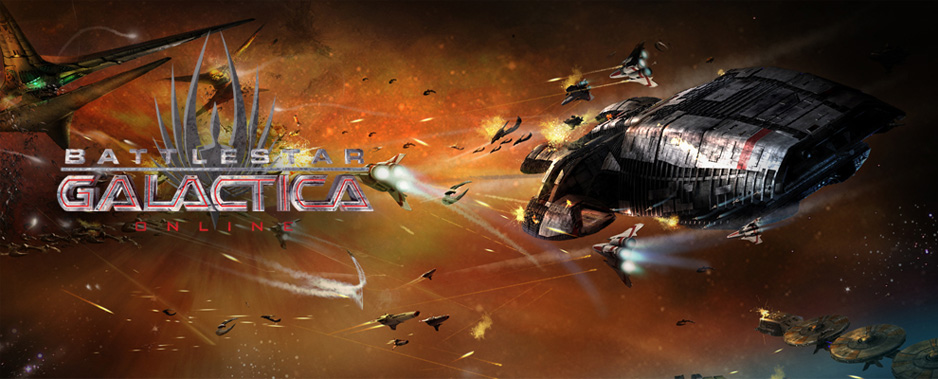 Choose for yourself: fight online as either a human or a Cylon.
Action-packed tactical space combat with a huge range of offensive and defensive systems.
Free-to-play, with the possibility of micro contributions
The game has beautiful 3D graphics that are on par with browser-based games.
Players will be able to get off their ships to explore the BSG universe
A variety of customization options that offer the freedom to create your ideal Battlestar Galactica character.
Story-based mission helps to delve into new aspects of the universe.
Which side will you chose – Humans or Cylons? Take on your role in a free-to-play browser-based MMOG, developed by Bigpoint. Go through the universe of the epic science-fiction TV series! Here you will meet your favourite characters, complete challenging missions and command multiple spaceships. You will have a chance to surf the endless space, gather useful resources, take part in exciting space-combats, learn skills and so much more. At the beginning of the game both Humans and Cylans find themselves stranded in an unexplored area of space at the very edge of galactic. You will start your mission as a captain of a small spaceship. When the Humans tried to jump out and escape, both fleets were dragged through hyperspace to a distant quadrant of space that neither side had explored. Both fleets are severely damaged and are looking for any resources that they can lay their hands on. So, Battlestar Galactica Online is a real-time space-combat strategy with a heavy emphasis on resource gathering. Besides, there is a tutorial to make the gameplay easier. Take on this epic strategy in space and experience the colorful 3D graphics of Battlestar Galactica Online now! Battlestar Galactica Online is an exciting and interesting browser-based MMORPG for the fans of action, strategy and tactics. Good luck in conquering the Universe!