Seafight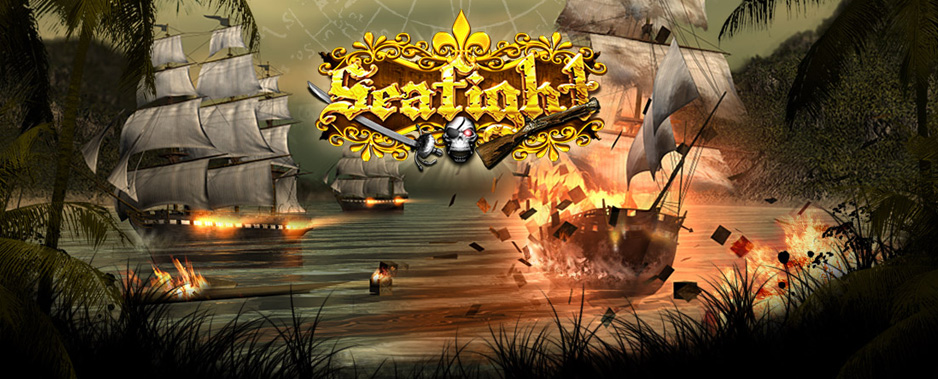 Coordinating system
PvP battles
NPC monsters
Seas always attracted you! Wanna be a pirate? Good news for you, you can! Just start with the "Seafight" and all your wishes will come true! Feel the breeze of the sea air and sail into the high seas, find adventures. Get your high speed sheep and go overseas. Be ready to face with monsters and kill them. Fight with other ships, you will have to take care of your sea transport, buy new equipment for it. Act fast, make your own strategy, battle with real opponents through all over the world! Just have fun, good luck!
SEAFIGHT RELATED GAMES
REVIEW BY DOUBLEGAMES.COM
"Seafight" was developed and published by BigPoint. It is sea-based 3D action game. I would note that all products of this company are very qualitative, and this one is not an exception. The game equipped with the new modern technology. The storyline is nicely represented. People who already played BigPoint's games wouldn't meet anything new in a game system: he same ruling of the hero, the same interface design. The idea was changed but not the basic principles. Game play is quite simple. This is the best way just to relax. Intuition will suggests to the right actions.
Battles in the ocean really can impress. 3D look and the graphic details really show up but sometimes monsters even don't move while you attack them…
I think, users will like this game, because of low system requirements. You can play this game without any special additions.
Of course the game world contains quests and tasks. It is really diversify the game process.