Space Invasion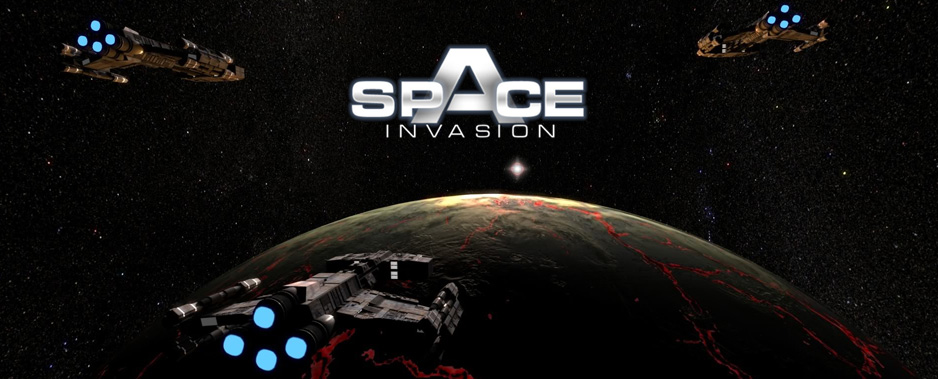 Game world creation
Conquest and defense
Zero-emmision production
Range of battles
"Space Invasion" is a wonderful game for all the ages. Adults will like it for its exclusiveness, children – for its developing characteristics. Dive into a world of fantasy. Imagine that you are an emperor of your own planet. Fell yourself as a head of your Colony. And as any wise commander try to expand your authority on other lands. You can conquer 9 more planets and make it reach prosperity. Here you will not only establish your kingdom but also to defend it from invaders. Think how to do it, cause you are responsible for this territories. Provide it with resources and all necessary things. Become the grate ruler of Empire!
SPACE INVASION RELATED GAMES
REVIEW BY DOUBLEGAMES.COM
"Space Invasion" is developed and published by BigPoint Company. The game is intended for a wide range of people, from children to adults. This not a game just for one play, you will deep in the world of fantasy, outer space. The idea of the game is not new: living in the space you will have to fight with rivals, build your own empire and get resources for it. But the game is different from others by its features. You will create game world by yourself: mining materials and building. There are two constituents: conquest and defense. It means that fighting not the only purpose, you should think also about defense in depth. Zero-emission production is a one more feature that allows using everything.
Saying about battles, there is range of it, from one-one battles to large-scale wars! Here you will have an opportunity to choose whether join any coalition or act by yourself.
Fore sure game will develop your strategic skills. Though the gameplay is not so difficult, you will have to thing over about your further actions if you want to get the main purpose. Graphics and sound effects really impress by its rich colors and exactness.