Soccer Manager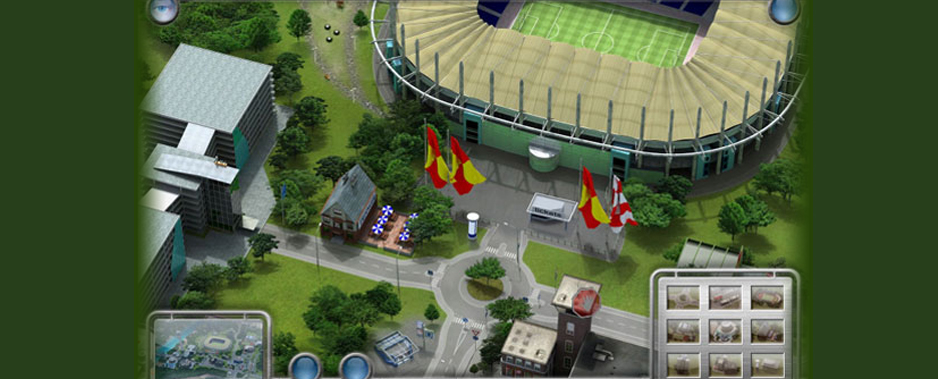 Real-time conditions
Statistics
Types of matches
Who doesn't want to own their own football/soccer teams? Well, here's your chance to make your dreams come true! How do you think, can you become a good manager? Whether you will be able to manage with such tasks as development of game characters, promoting of your club, merchandising, stadium constructing, and etc.? If you are not afraid of difficulties, and you want to learn to solve financial problems, to deal with insurances and care of personnel, so what are you waiting for?! Manage teams with players and win matches in this real-time active "Soccer Manager"!
SOCCER MANAGER RELATED GAMES
REVIEW BY DOUBLEGAMES.COM
"Soccer Manager" is produced and published by BigPoint Company. It is an online-game for people who really like football. And your purpose will be growing the team of champions! Here you will meet he latest 3D-technologies, phenomenal graphics…which really will keen your eye. You will play with thousands of real opponents in real time conditions. It is real people so you will have to guess their plans. The game develops your wits. Including all this components, the gameplay is becoming more interesting and diverse.
"Soccer Manager" allows you feel on yourself what it means to be coach and the manager of soccer team. It is not that easy as it seems at a first sight!
Game itself is unique and full of huge amount of different twists. The game contains detailed statistics, live-games, friendly matches, clan's games and others. During the gameplay you receive different sort of prize and financial duties. These finances can be invested in your command for achievement of the largest success.