Arenas of Glory (Gladius II)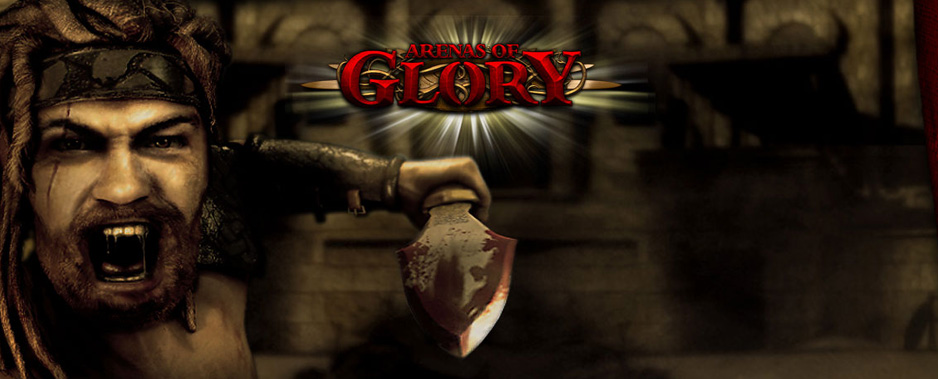 Fights against human and animals
Single and group battles
Full screen mode
PvP attacks
Combat school management
The "Gladius" in Latin means sword. So this game is about gladiators fighting with each other on the arena of amphitheatre. Feel yourself as a gladiator of an ancient Rome and show everybody that you worth a freedom. You can become popular like Sportak for example. You will have an opportunity to fight with many other players through all over the world. The crowds wanna see a leader. Show the people all your skills, use available armament, because you will have to battle against not only humans but also against terrible animals! Go through the arena and become a hero of our times!
ARENAS OF GLORY (GLADIUS II) RELATED GAMES
REVIEW BY DOUBLEGAMES.COM
Combat in a real time! The game is developed and published by BigPoint Company. It is a historical action game. It will attract an attention of those who likes to participate in historical large-scale battles. This is not such simple as it seems at a first sight. You will fight not only with humans, but also with frightening animals.
As a beginner in the game you will start with the missions, earn skill. It is better to avoid battles until you find enough credits and know how the game works.
The game world doesn't have too much items, but still you will fight on different stages not only Coliseum. It means that the game represents a grate choice: maps, stages, landscapes…
PvP system provides unexpectedness of the game: each player can attack you in any time.
You will have an arm and ammunition that will help you to survive. During the game you will have an opportunity to develop your character, earn gold or silver and even to become a head of the arena. If you like to make a mess this game is definitely for you!
The graphics is quite good, but what is about sounds, I can not say the same…It is real, but sometime annoying.