Drakensang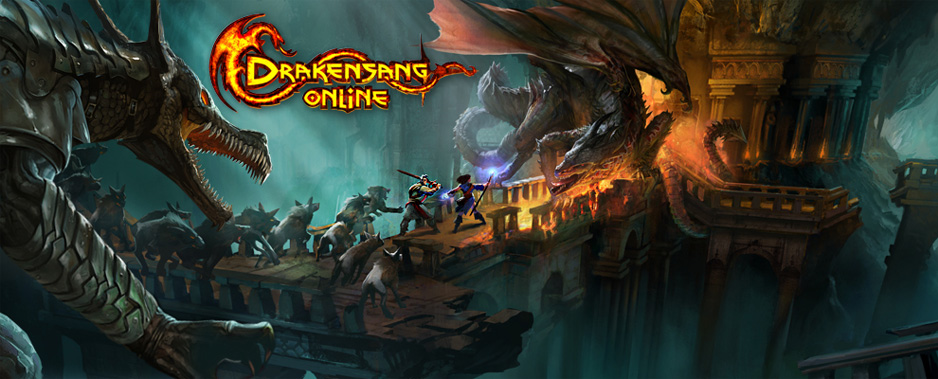 Play absolutely for free!
Extraordinary 3D graphics and effects,
Mesmerizing graphics
Epic storyline and a lot of quests.
Breathtaking range of landscapes filled with terrifying monsters.
The new messaging system.
Drakensang Online is a free-to-play, browser-based fantasy-themed 3D MMORPG (Massive Multiplayer Online Role Playing Game) which is developed by German-based Radon and published by Bigpoint, one of largest browser game distributors. The original Drakensang PC game is popular among players already. Welcome to the fantastic land of Arkania. It is a place home to a wide range of different races carrying different culture and history. This free-to-play browser game is set in a fantastical world, full of eerie monsters, towering dragons and boss monsters. Tame your enemies in epic battles, and earn honor and glory. As you wander the land and slay your opponents, your character learns new skills and becomes stronger and more respected. You will find various items, weapons and equipment along the way that can be crafted and enhanced to become even more powerful. Walk down the path of Drakensang Online, where your fate awaits. The game makes full use of the Nebula 3 Engine to create high end 3D graphics in the game, in which players may feel that all the in-game scenes and environment are so palpable that the whole game world is quickly growing on them to make themselves parts of it. In this game, players can see the shadows of tree branches waving on the roof of a cottage, see the river flowing with ripples. Its terrific graphical designs will without doubt put more weight to its acceptance and popularity. Players will take up the role of brave warriors to slay monsters and save the world by fighting against evil forces. So combat and action are indispensable elements. Players can experience thrilling adventure into myriads of underground dungeons and vaults, slaying monsters, tempering combat skills and earning new weapons, armors and other assistant items in battle so as to level up to higher rung in this world. In this fantasy world, epic wars and heroic battles will be the best touchstone of mighty warriors. Will you dare to rise up to the challenge?
DRAKENSANG RELATED GAMES